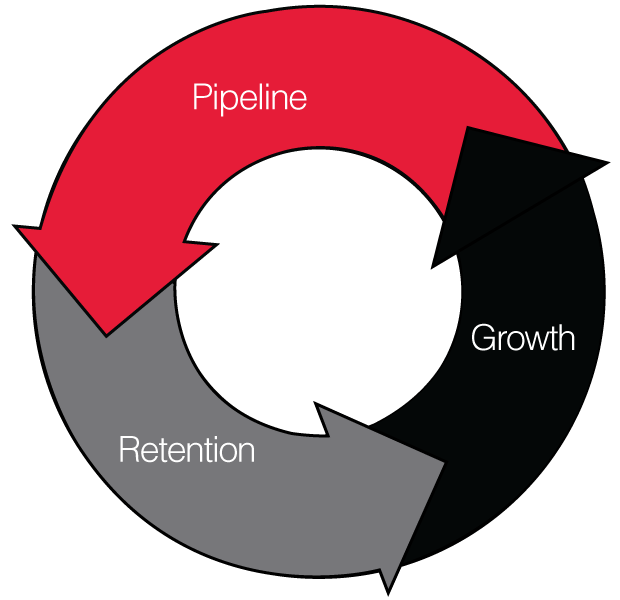 Pipeline PPC, search and retargeting to generate leads
Retention CMS and funnel to nurture leads

Growth Analytics to optimize long term value of leads

"Insurance Marketing" doesn't exactly rhyme with "Madison Avenue." Yet our business can be just as dynamic. That's because helping you market insurance is not about selling cigarettes or skin cream but instead about building the brand called "you." And no one gets you like LeClair. Built by brokers, for brokers, since 1931. 
Spending almost a century supporting brokers has also helped us design the firm of the future. Helmed by best-selling author and digital visionary Chris Birt, Redlbl.com brings Madison Avenue to insurance marketing to create an unparalleled resource for high-quality leads and brand awareness.  
Finally, we've got your back and even your technology back office with a range of quoting tools for Medicare, Life, LTC through your personalized agent portal to manage leads, appointments, policies, and commission statements, while staying on top of market news, your book of business, and more.
Strategize with our broker partners to assist with employee benefits prospects and renewals
Major Medical, Dental, Vision, Group Life, DI, Accident/Critical Illness/Hospital Indemnity
Provide software for policy illustrations/quoting
Train broker partners on new products, carrier platforms, and quoting software
Webinars
Continuing Education Courses
We personally work with our carrier partners to maintain our product knowledge on current market trends
ICHRA/QSEHRA
Associations, Level Funding, Co-op
Provide support and advocacy for our broker partners
Account Updates
Enrollments
Billing disputes
Provide educational instruction and materials
Find solutions for clients with special medical circumstances
Timely production of competitive quotes from highly rated carriers
Advocate in the underwriting and case management processes
Services
We provide industry-leading education opportunities for beginners and seasoned veterans with our Medicare fresh training which includes:
Seminar in-a-box training
Countless webinars
CE opportunities
We provide top-level service from our knowledgeable Marketing Relationship Managers in each industry segment
Tools

Agents have full access to our Quote and Enrollment tools for Medicare
Resources 
Agents have access to all of our Medicare resources which includes:
Medicare Basics booklet
Customizable PowerPoint
Medicare Needs analysis
Enrollment period guides
And much more
The next best thing to marketing insurance.
Redlbl is the next best thing to marketing insurance for future proofing your firm. I know the approach. It works.
We serve a targeted audience. LeClair has provided a decade of focused resources that helps me exceed their Medicare needs.
6701 Upper Afton Road
Saint Paul, MN